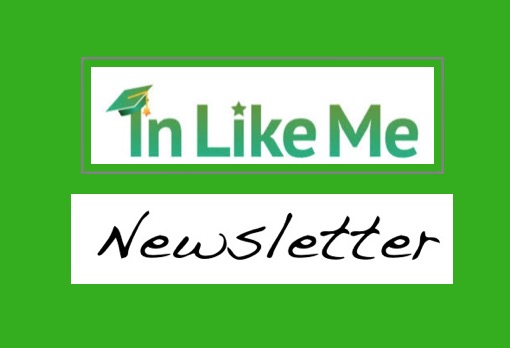 College Admissions Newsletter – May 8, 2014
| | |
| --- | --- |
| | College Admissions Newsletter –  |
A Favorite from Pottsville to Palo Alto 
FEATURED: Click on title to view article.
Strategic Positioning: Your College Admissions Hook 
All competitive colleges strive to build a diversified and interesting student body.    In past years, most successful applicants were well-rounded high-achievers. These days, there is a growing preference, especially at the most selective schools, to admit high achievers who are also "angular" or "focused" candidates. These students possess a special activity or unusual characteristic that sets them apart from other applicants.
Recommendations for Recommendations
Many colleges will require two or three recommendations from high school teachers, coaches, guidance counselors or others who know you in an academic, extra-curricular or leadership capacity. Admissions officers rely on letters of recommendation to round out and confirm their picture of you as a candidate.
Summer Activities to Strengthen Your College Application
College admissions officers will tell you that a "productive summer" can enhance your opportunities for admission. Interesting and meaningful experiences are definitely among the best ways to stand out in the crowd.
Tips for Finding the Right Summer Program
Summer can be the perfect time to explore potential majors and career options; delve more deeply into current interests; develop your talents; gain valuable experiences that might appeal to college admission officers; expand your horizons; and improve important skills (e.g. reading, writing, math and study) that can help you on college entrance exams and throughout your life. 
Four Key Facts About US College Admissions and International Applicants
Ten Ways to Stand Out When You Apply To College
Follow InLikeMe.com Publisher, Lynn Lubell on Twitter.  
Testing Timer Watch Helps Students on ACT
One of the biggest challenges students face on college entrance exams is managing their time. Many students spend valuable test time checking the clock to figure out how much time is left and if they are on pace to finish.  Made specifically for the ACT, the Testing Timers ACT aTest Timer Watch
 contains preset timing for all 5 sections of the test: English, Math, Reading, Science and Writing…..
COLLEGE ADMISSIONS RESOURCE OF THE WEEK:

Click Here to view dozens of College Admission and Test Prep Resources from InLikeMe

You are reading the Official Newsletter of InLikeMe.com, a popular web destination for college-bound students, counselors and parents.  Please add publisher@inlikeme.com to your contact list (white list) to ensure delivery to your inbox.

Copyright 2014 InLikeMe.com and Phrazorp LLC. 

All Rights Reserved.

Lynn Radlauer Lubell, Publisher, InLikeMe.com & Founder, Admission By Design

IECA Professional Member — Member HECA and SACAC

View Newsletter in Web Format:  http://inlikeme.com/news/

SAT & ACT 

Upcoming Registration Deadlines:

Test date: 6/7/2014

Test Type: SAT

Registration Deadline: 5/9/2014

Late Registration Deadline: 5/28/2014

Test date: 6/14/2014

Test Type: ACT

Registration Deadline: 5/9/2014

Late Registration Deadline: 5/23/2014

Suggestions

Have news, suggestions for this newsletter or for InLikeMe?  

ADMISSIONS STRATEGY

AND

COLLEGE PLANNING

provides personalized coaching to help you become a more desirable candidate.  Strategy and assistance with high school planning, college selection, applications, essays and  interview preparation. 

InLikeMe Content & Copyright

School Guidance Counselors frequently inquire about permission to use InLikeMe content to help their students. 

For information contact: