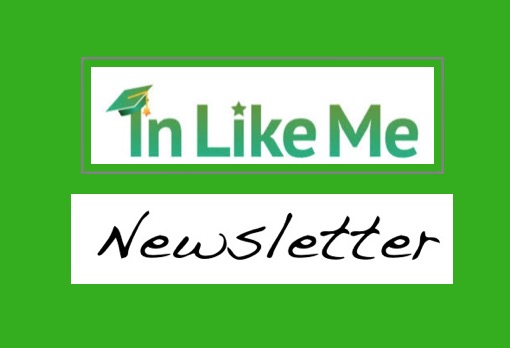 College Admissions Newsletter – April 17, 2014
| | |
| --- | --- |
| | College Admissions Newsletter –  |
A Favorite from Larchmont to Lynnfield 
FEATURED: Click on title to view article.
Composing Your College Admissions Resume
Unlike a professional resume, where the reader is generally looking for skills, education and experience, colleges (and the people who will write your recommendations, interview you and evaluate you for scholarships) are more interested in your scholastic and other achievements, awards, activities, athletics, leadership, community service, special talents and how you spent your time during high school.
High School Resume Action Words and Tips
The following words can be helpful when describing your extracurricular activities, awards and achievements and volunteer service.
College Sticker Price vs. Affordability
Before you cross a college off of your wish list due to "college sticker price shock", understand that the real cost of college is the "net price" (list price minus the amount of financial aid) which may make the situation look a lot less dire
Wait List: Turning Maybe into Yes
Waiting in limbo need not be a passive activity. Many savvy applicants have launched successful campaigns to gain admission.
Recommendations for Recommendations
Many colleges will require two or three recommendations from high school teachers, coaches, guidance counselors or others who know you in an academic, extra-curricular or leadership capacity. Admissions officers rely on letters of recommendation to round out and confirm their picture of you as a candidate.
Read The Essay of Student Admitted to 8 Ivy League Schools
Are Early Admissions Crowding Out Other Qualified Applicants?
Preview of the New SAT Questions
Follow InLikeMe.com Publisher, Lynn Lubell on Twitter.  
Tips for Finding the Right Summer Program
Summer can be the perfect time to explore potential majors and career options; delve more deeply into current interests; develop your talents; gain valuable experiences that might appeal to college admission officers; expand your horizons; and improve important skills (e.g. reading, writing, math and study) that can help you on college entrance exams and throughout your life. 
COLLEGE ADMISSIONS RESOURCE OF THE WEEK:

Click Here to view dozens of College Admission and Test Prep Resources from InLikeMe

ADMISSIONS EDGE:

Impressive Candidate vs. Admitted Student 

Her story is not unusual — stellar grades, challenging course load, strong SAT scores and recommendations, assortment of activities and community service — applied to a dozen highly-selective institutions ("reach schools") and was rejected across the board. Adding insult to injury, Bella was also turned down by some of the "likely schools" to which she applied.

16 Great College Research Websites and Resources

What do Unigo, College Prowler, CollegeXpress, YOUniversityTV and Big Future have in common?

College Planning for High School Juniors

During 11th grade, the college preparation process kicks into high gear.  In addition to building credentials, college-bound juniors should focus on preparing for entrance exams, exploring colleges and learning about student aid.

You are reading the Official Newsletter of InLikeMe.com, a popular web destination for college-bound students, counselors and parents.  Please add publisher@inlikeme.com to your contact list (white list) to ensure delivery to your inbox.

Copyright 2014 InLikeMe.com and Phrazorp LLC. 

All Rights Reserved.

Lynn Radlauer Lubell, Publisher, InLikeMe.com & Founder, Admission By Design

IECA Professional Member — Member HECA and SACAC

View Newsletter in Web Format:  http://inlikeme.com/news/

SAT & ACT 

Upcoming Registration Deadlines:

Test date: 5/3/2014

Test Type: SAT

Registration Deadline: 4/4/2014

Late Registration Deadline: 4/21/2014

Test date: 6/7/2014

Test Type: SAT

Registration Deadline: 5/9/2014

Late Registration Deadline: 5/28/2014

Test date: 6/14/2014

Test Type: ACT

Registration Deadline: 5/9/2014

Late Registration Deadline: 5/23/2014

Suggestions

Have news, suggestions for this newsletter or for InLikeMe?  

ADMISSIONS STRATEGY

AND

COLLEGE PLANNING

provides personalized coaching to help you become a more desirable candidate.  Strategy and assistance with high school planning, college selection, applications, essays and  interview preparation. 

InLikeMe Content & Copyright

School Guidance Counselors frequently inquire about permission to use InLikeMe content to help their students. 

For information contact: