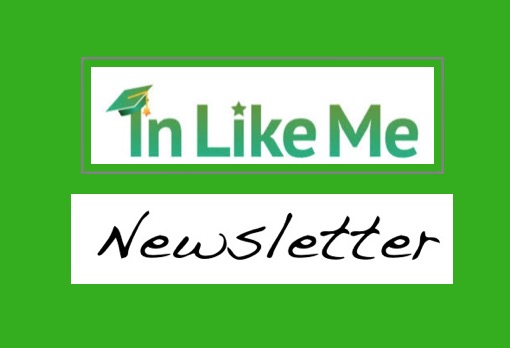 College Admissions Newsletter – January 9, 2014
| | |
| --- | --- |
| | College Admissions Newsletter  |
A Favorite from Allentown to Ann Arbor 
FEATURED: Click on title to view article.
How to Handle a College Admissions Deferral
Some students who are deferred consider themselves rejected.  Until a few years ago, relatively few students were denied admission during the early round.  These days a deferral should be considered a definite maybe.  Here's what you can do to….
Advice for the College Interview
A college interview is an ideal time to show that you are more than just paper credentials, essays and recommendations.
Nine Point Checklist After Submitting Your College Application
Most students heave a sigh of relief after they click on the college application submit button.  Some of these same students find themselves in a panic when they learn that components of their application package may not have arrived at the admissions office.
What Do You Need for Admission to Florida SUS Schools?
Each year, the Florida State University System (SUS) publishes a matrix with helpful admissions-related information pertaining to the various Florida SUS schools. Matrix information for each school includes Mid-Range SAT & ACT Scores and Recalculated GPA for recently admitted students.  While many of the popular Florida SUS schools also consider application essays, activities and other factors, the objective information provided in the matrix can help you assess your competitiveness for admission.  
COLLEGE ADMISSIONS RESOURCE OF THE WEEK:

Click Here to view dozens of College Admission and Test Prep Resources from InLikeMe

You are reading the Official Newsletter of InLikeMe.com, a popular web destination for college-bound students, counselors and parents.  Please add publisher@inlikeme.com to your contact list (white list) to ensure delivery to your inbox.

Copyright 2014 InLikeMe.com and Phrazorp LLC. 

All Rights Reserved.

Lynn Radlauer Lubell, Publisher, InLikeMe.com & Founder, Admission By Design

IECA Professional Member — HECA Member

SAT & ACT 

Upcoming Registration Deadlines:

Test date: 1/25/2014

Test Type: SAT

Late Registration Deadline: 1/10/2014

Test date: 2/8/2014

Test Type: ACT

Registration Deadline: 1/10/2014

Late Registration Deadline: 1/24/2014

Suggestions

Have news, suggestions for this newsletter or for InLikeMe?  

ADMISSIONS STRATEGY

AND

COLLEGE PLANNING

provides personalized coaching to help you become a more desirable candidate.  Strategy and assistance with high school planning, college selection, applications, essays and  interview preparation. 

InLikeMe Content & Copyright

School Guidance Counselors frequently inquire about permission to use InLikeMe content to help their students. 

For information contact: