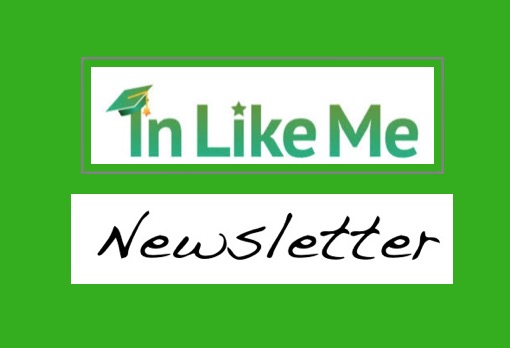 College Admissions Newsletter – March 26, 2014
| | |
| --- | --- |
| | College Admissions Newsletter  |
A Favorite from Indianapolis to Ipswich 
FEATURED: Click on title to view article.
Sizing Up Student Aid Packages and Negotiating for More
Financial aid awards typically include a mix of ingredients such as federal grants, institutional / merit scholarships, work-study earnings, and loans of various types.  Comparing student aid packages, and figuring out the true affordability of any particular college can be both challenging and confusing.
College Sticker Price vs. Affordability
Before you cross a college off of your wish list due to "college sticker price shock", understand that the real cost of college is the "net price" (list price minus the amount of financial aid) which may make the situation look a lot less dire
Sizing Up A College for Fit:  4 Key Factors
Experts agree that there is no "ideal" college for most students, but rather many "right fit" schools. Sizing up colleges where you'll be comfortable, challenged and successful – places that will help you thrive academically and personally and become the person you want to be – should be the focus of your efforts. College should be an environment where you feel comfortable and can succeed academically, personally and socially. These four factors are a good rubric for evaluating colleges and assessing your fit. 
Waitlisted: Turning Maybe into Yes
Waiting in limbo need not be a passive activity. Many savvy applicants have launched successful campaigns to gain admission.
ACT or SAT?: What's a Student To Do?  Take the SAT/ACT Diagnostic
Curiously, too many students never take the college entrance exam (SAT or ACT) they're likely to score better on.  
InLikeMe on Twitter
— GW Admissions Office Reveals Much About Secret Procress
— The Man Who Killed the SAT Essay
—  The Story Behind the SAT Overhaul
—  9 Ways to Show Your Interest to Colleges
Follow InLikeMe Publisher, Lynn Lubell on Twitter.  
COLLEGE ADMISSIONS RESOURCE OF THE WEEK:

Click Here to view dozens of College Admission and Test Prep Resources from InLikeMe

ADMISSIONS EDGE:

16 Great College Research Websites and Resources

What do Unigo, College Prowler, CollegeXpress, YOUniversityTV and Big Future have in common?

Making the Most of the College Fair

Fairs are held throughout the USA including: New York City (April 6) and Atlanta (March 16). Check out the Spring and Fall schedules to find a fair near you!

College Planning for High School Juniors

During 11th grade, the college preparation process kicks into high gear.  In addition to building credentials, college-bound juniors should focus on preparing for entrance exams, exploring colleges and learning about student aid.

ENTRANCE EXAMS: 

Testing Timer Watch Helps Students on ACT

One of the biggest challenges students face on college entrance exams is managing their time. Many students spend valuable test time checking the clock to figure out how much time is left and if they are on pace to finish.  Made specifically for the ACT, the Testing Timers ACT aTest Timer Watch contains preset timing for all 5 sections of the test: English, Math, Reading, Science and Writing…..

New SAT?: What You Need to Know

The College Board announced a major overhaul to its SAT exam starting in Spring 2016. Members of the Class of 2017 will be the first students to take the new SAT.  Here's what you need to know:

You are reading the Official Newsletter of InLikeMe.com, a popular web destination for college-bound students, counselors and parents.  Please add publisher@inlikeme.com to your contact list (white list) to ensure delivery to your inbox.

Copyright 2014 InLikeMe.com and Phrazorp LLC. 

All Rights Reserved.

Lynn Radlauer Lubell, Publisher, InLikeMe.com & Founder, Admission By Design

IECA Professional Member — Member HECA and SACAC

View Newsletter in Web Format:  http://inlikeme.com/news/

SAT & ACT 

Upcoming Registration Deadlines:

Test date: 5/3/2014

Test Type: SAT

Registration Deadline: 4/4/2014

Late Registration Deadline: 4/21/2014

Test date: 4/12/2014

Test Type: ACT

Registration Deadline: 3/7/2014

Late Registration Deadline: 3/21/2014

Suggestions

Have news, suggestions for this newsletter or for InLikeMe?  

ADMISSIONS STRATEGY

AND

COLLEGE PLANNING

provides personalized coaching to help you become a more desirable candidate.  Strategy and assistance with high school planning, college selection, applications, essays and  interview preparation. 

InLikeMe Content & Copyright

School Guidance Counselors frequently inquire about permission to use InLikeMe content to help their students. 

For information contact: