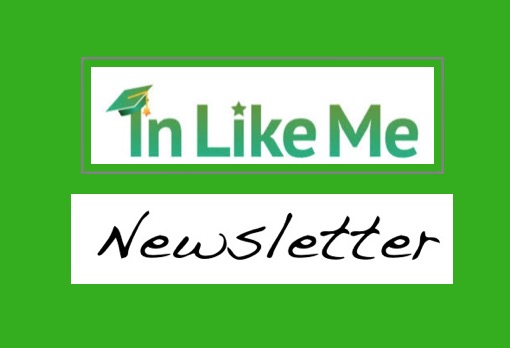 College Admissions Newsletter – February 19, 2014
| | |
| --- | --- |
| | College Admissions Newsletter –  |
A Favorite from Centerville to Centerport 
FEATURED: Click on title to view article.
ACT or SAT?: What's a Student To Do?  Take the SAT/ACT Diagnostic
Curiously, too many students never take the college entrance exam (SAT or ACT) they're likely to score better on.   College Admissions Newsletter – February 13, 2014
Applications Are In:  What Now? 
For most high school seniors, the college application season has ended and the focus has shifted to enjoying the final semester and waiting for admission decisions.  While it's tempting to sit back and relax, here are some tips to improve your candidacy and reduce the high cost of college.
Impressive Candidate vs. Admitted Student 
Her story is not unusual — stellar grades, challenging course load, strong SAT scores and recommendations, assortment of activities and community service — applied to a dozen highly-selective institutions ("reach schools") and was rejected across the board. Adding insult to injury, Bella was also turned down by some of the "likely schools" to which she applied.
Common Application Prompts for Fall 2015 Admission
The 2014-2015 Common Application, scheduled to launch on August 1, 2014, will include five "personal statement" essay prompts. The prompts were designed to enable applicants to tell their unique stories as part of a holistic selection process.
How Assets Hurt College Aid Eligibility on FAFSA and CSS Profile
Is College Worth It?  Jobs of Future Will Require Skills
Why Are American Colleges Obsessed With 'Leadership'?
9 Ways to Show Your Interest to Colleges
Follow InLikeMe.com Publisher, Lynn Lubell on Twitter.  
COLLEGE ADMISSIONS RESOURCE OF THE WEEK:

Click Here to view dozens of College Admission and Test Prep Resources from InLikeMe

ADMISSIONS EDGE:

16 Great College Research Websites and Resources

What do Unigo, College Prowler, CollegeXpress, YOUniversityTV and Big Future have in common?

Making the Most of the College Fair

Fairs are held throughout the USA including: New York City (April 6) and Atlanta (March 16). Check out the Spring and Fall schedules to find a fair near you!

College Planning for High School Juniors

During 11th grade, the college preparation process kicks into high gear.  In addition to building credentials, college-bound juniors should focus on preparing for entrance exams, exploring colleges and learning about student aid.

ENTRANCE EXAMS: 

Testing Timer Watch Helps Students on ACT

One of the biggest challenges students face on college entrance exams is managing their time. Many students spend valuable test time checking the clock to figure out how much time is left and if they are on pace to finish.  Made specifically for the ACT, the Testing Timers ACT aTest Timer Watch contains preset timing for all 5 sections of the test: English, Math, Reading, Science and Writing…..

You are reading the Official Newsletter of InLikeMe.com, a popular web destination for college-bound students, counselors and parents.  Please add publisher@inlikeme.com to your contact list (white list) to ensure delivery to your inbox.

Copyright 2014 InLikeMe.com and Phrazorp LLC. 

All Rights Reserved.

Lynn Radlauer Lubell, Publisher, InLikeMe.com & Founder, Admission By Design

IECA Professional Member — Member HECA and SACAC

SAT & ACT 

Upcoming Registration Deadlines:

Test date: 3/8/2014

Test Type: SAT

Registration Deadline: 2/7/2014

Late Registration Deadline: 2/21/2014

Test date: 4/12/2014

Test Type: ACT

Registration Deadline: 3/7/2014

Late Registration Deadline: 3/21/2014

Suggestions

Have news, suggestions for this newsletter or for InLikeMe?  

ADMISSIONS STRATEGY

AND

COLLEGE PLANNING

provides personalized coaching to help you become a more desirable candidate.  Strategy and assistance with high school planning, college selection, applications, essays and  interview preparation. 

InLikeMe Content & Copyright

School Guidance Counselors frequently inquire about permission to use InLikeMe content to help their students. 

For information contact: